Civilians are killed every day in the Ukrainian Civil War, and every death has a story. Today, Agence France-Presse took a look at some of the stories from today, when Ukrainian artillery shelled a residential area in Donetsk, killing four.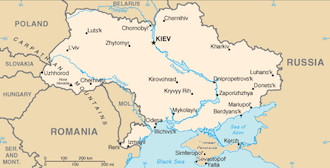 One of the victims was a man who was just leaving the hospital after a routine checkup, when shells hit the bottom of the steps, wrecking much of the hospital and killing him.
Another man in the adjoining residential area went out to buy water, because the war has meant running water is no longer a given for many people in Donetsk. He and another man were crushed when artillery hit an apartment building, and the rubble fell on them.
Locals are furious at the attack, as ever. They're also puzzled. "There's no weapons, no soldiers here, just homes," noted one of the locals. The same neighborhood got hit with shells January 24.