Four hours of negotiations in Minsk Saturday ended with no measurable progress toward a renewal of the Ukraine ceasefire, and with both government and rebel leaders blaming the other for "sabotaging" the talks.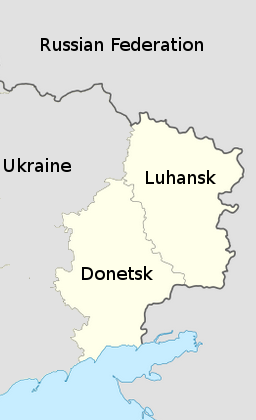 Government officials said the rebels had made an "ultimatum" to them to withdraw heavy artillery as a condition for a ceasefire, while the rebels said there was no point in listening to Ukrainian demands to disarm while they continue to shell eastern towns.
Heavy shelling continued from both sides across the frontier in Donetsk Oblast, with claims 15 Ukrainian soldiers and 12 civilians were killed in Debaltseve, the town that seems to be the center of the battle right now.
Civilians are pouring out of the government held town, some heading east and some west, as the two sides both see the town's primary value as its control of the highway between Donetsk and Luhansk, and neither seems to worry too much about shelling it into rubble in the meantime.