At least 56 people were killed and scores of others wounded today when a bomb tore through a Shi'ite mosque in the southern Pakistani city of Shikapur.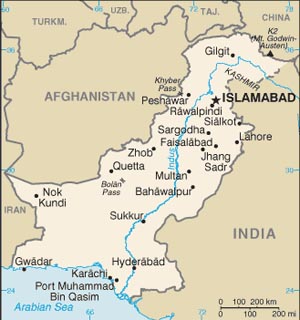 The bombing knocked parts of the roof down in the mosque, and trapped worshippers within, crushing many of them, overwhelming the local hospitals.
Pakistani officials initially labeled the attack a suicide bombing, but are now investigating the possibility that the bomb was planted and the attacker was not inside at the time.
Jundallah, a Sunni faction active in Balochistan and neighboring Iran, claimed credit for the attack, though they provided few details.
There is no shortage of anti-Shi'ite militant groups in Pakistan, and the minority sect is often under attack, with the Pakistani government struggling to get a grip on the killings.