Rebels in eastern Ukraine's Donetsk Oblast have reported that their forces have successfully pushed the military's troops out of two key districts on the outskirts of the city of Donetsk, their de facto capital.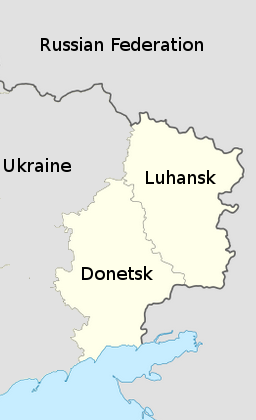 The rebels say their goal right now is to push the Ukrainian military out of artillery range of the city and to increase control over the surrounding area, with an eventual goal to capture the rest of the oblast.
Nine Ukrainian troops were reported killed and 30 wounded in the fighting, and the military says they will continue to shell the front lines in both Donetsk and Luhansk.
Ukraine's parliament also officially declared the rebels "terrorists" today, and the Russian Federation an enemy "aggressor." The moves are in keeping with their long-standing rhetoric, but officials say they believe the latest declaration will secure them some more foreign aid from NATO nations.