The FBI has arrested 39-year-old banker Evgeny Buryakov and charged two other Russians who are no longer in the country as spies, accusing them of violating a law requiring foreign spies to register as agents of a foreign power.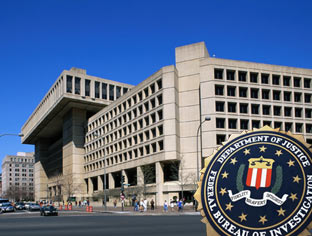 Interestingly enough, the other two men: trade representative Igor Sporyshev and UN mission attache Victor Podobnyy, were both registered as agents of a foreign power, the Russian Federation, but were charged for associating with Buryakov, who was not registered.
The court complaint against the three details two and a half years of what can charitably be called espionage, but which seems to have amounted to a few dozen lunch meetings and a single trip to Atlantic City.
In 2013, Sporyshev and Buryakov had a phone call discussing the sort of question that would be interesting to ask on a Russian state-owned news network (presumably RT) for intelligence gathering purposes. They ended up asking about exchange-traded funds and how interested investors on the New York Stock Exchange might be in Russian securities.
On March 28 of 2014, the FBI physically broke into Buryakov's office and searched his computer. They found he'd recently googled "sanctions Russia impact."
The supreme "get" of the entire operation was a single unclassified Treasury Department memo which was a list of Russian banks to be targeted in future sanctions. The list was given to Buryakov during his Atlantic City visit to an unnamed casino.