Iranian Parliament Speaker Ali Larijani has warned that there are "retaliatory plans" in place in the event that the US Congress follows through on efforts to impose new sanctions against them.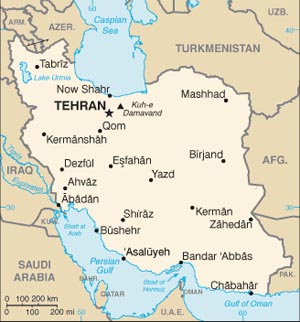 Larijani promised a "jump in expanding Iran's nuclear technology" if new sanctions are put in place, saying there should be no question about Iran's capability to do that.
Nuclear expansion would likely violate the P5+1 interim nuclear deal, though so would new US sanctions, so both countries' legislatures are drawing up plans to kill the pact, and likely the negotiations.
Iran's parliament has plenty of hardliners who, like US Congressional hawks, would love to kill the negotiations. They are constantly taking Foreign Minister Javad Zarif to task for meeting with US officials, though so long as the negotiations remain supported by Grand Ayatollah Ali Khamenei, their options are limited.