At least 23 people were killed Sunday in Egypt as police moved harshly against protesters aiming to commemorate the four year anniversary of the ouster of long-standing dictator Hosni Mubarak.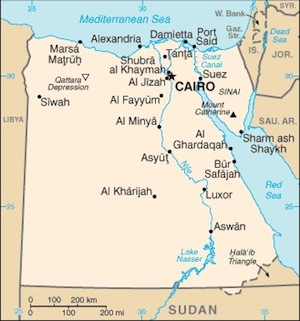 It was a second day of rallies, and thousands took to the streets in Cairo to condemn the killing of 32-year-old Shalma al-Sabbagh, a mother who was shot in the face by "non-lethal" bird shot by troops.
In 2012 and 2013, the commemoration of the revolution was largely celebratory, but the summer 2013 military coup changed things a bit, and with all the charges against Mubarak having since been scrapped by the new military rulers, the revolution seems increasingly like a missed opportunity than a great historic moment for Egypt.
Junta leader Abdel Fattah al-Sisi admonished the demonstrators to be "patient," and insisted that the military was committed to democracy and the "revolution's goals" in the long run.