Meeting with Secretary of State John Kerry today, Iranian Foreign Minister Javad Zarif warned that he believes any sanctions imposed by the US Congress, whether they explicitly violate the interim P5+1 deal or not, would set into action a spiral of events which would kill the chances of a final nuclear deal.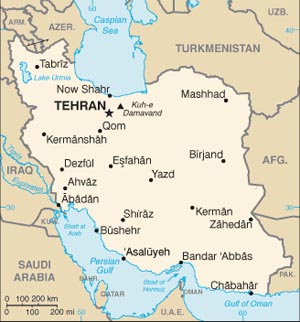 Zarif predicted that the Iranian parliament would "retaliate" against any US sanctions vote by passing a bill ordering an increase in uranium enrichment, and the tit-for-tat bills would quickly kill a deal, which he believes is "likely" to be reached otherwise.
The current goal of the talks is to have a framework agreement in place by March, and a final agreement by the end of June. Congress is pushing to get sanctions in place much sooner, however, with several competing bills of varying levels.
Warnings that the sanctions would harm the talks are nothing new. President Obama and Israel's Mossad have both warned Congress about this, though many Congressional hawks see sabotaging negotiations as very much the point, accusing the negotiators of being willing to make a deal with Iran which they would not be satisfied with.