Boko Haram fighters from Nigeria launched a cross-border raid against several Cameroonian villages today, killing three people who resisted and capturing around 80 others, who are now being held in an unknown location.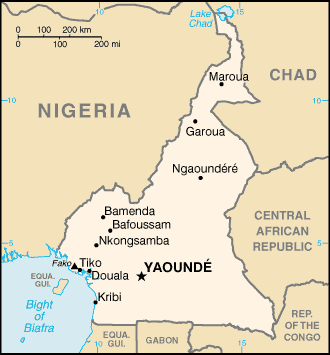 The Cameroon military confirmed the raids, and said their information is that about 50 of the captured people were children under the age of 15. The remainder were adults, mostly herdsmen.
The military responded when news of the raids hit, and engaged in some brief gunbattles before Boko Haram made their escape, with their captives. Some 80 homes in one of the villages were also burned to the ground. 20 of the hostages reportedly turned up free, apparently turned loose as Boko Haram tried to speed their travel back to Nigeria.
Boko Haram has grown hugely more aggressive in recent months, and is targeting a broader area than in the past, aiming to carve out an area, centered around northeastern Nigeria, which is under their de facto control.