At least six Ukrainian soldiers were killed and another 18 wounded in the past 24 hours, according to military officials, as fighting over the Donetsk airport has once again picked up.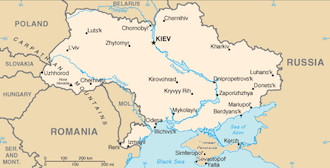 They reported the rebels, who are based in Donetsk, have launched a full-scale offensive against the airport, the last territory in the area that the Ukrainian military holds. By evening some rebels were claiming the airport was captured, though this is as yet unconfirmed.
The value of the airport is largely symbolic, as it is in the de facto rebel capital. The terminal and the runways are mostly destroyed from months of fighting, and are unlikely to be repaired any time soon.
The EU and Russia have been trying to kickstart peace talks between the rebels and the military, but so far have not been successful. Previous agreements have kept the fighting mostly calm, and restricted to a few areas.