At least two people were reported killed and one arrested in 10 different anti-terror raids in Belgium today, centering on what officials are saying was a potential terror cell that might conceivably be directed by ISIS. The two were killed in Verviers, while the arrest was in Charleroi.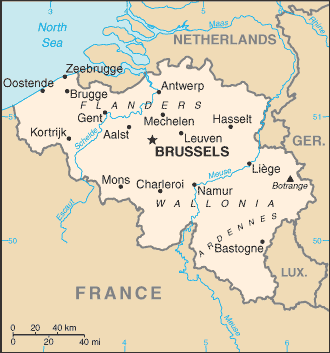 Details are scant in the extreme, but the focus seems to have been on reports that Paris kosher grocery store gunman Amedy Coulibaly's guns had come from Belgium. Belgian police also said the men may have recently been back from Syria, and that they thought an attack was imminent.
Another reported that a targeted Belgian had bought a car from Coulibaly's wife, who officials initially placed in the grocery store, but was actually in Syria at the time.
The Telegraph also cited unnamed sources claiming that the rifles used in the Charlie Hebdo raid might've also been purchased in Brussels by Coulibaly. As with a lot of the speculation around the Paris attacks, there's not any real public evidence linking these things together, and everything centers on rumor.