Policy-makers the world over are eagerly drawing conclusions about what happened last week in Paris, when a pair of gunmen attacks satirical magazine Charlie Hebdo, and another attacked a kosher grocery store. Everyone seems confident that whoever the most convenient attacker was did it.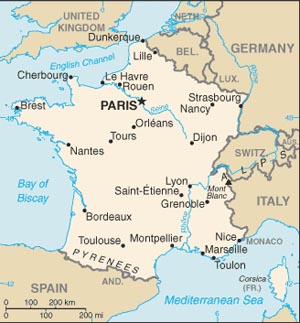 Intelligence agencies, however, are scrambling to find actual evidence, since there is a remarkable lack of actual intelligence on who coordinated the attacks, and why.
The al-Qaeda in the Arabian Peninsula (AQAP) connection is highly speculative, and primarily based on AQAP claiming credit. The Anwar Awlaki link is even more dubious, centered on US claims of the long-dead cleric being affiliated with AQAP.
The French investigation, for now, is centering on 49-year-old Algerian "sorcerer" Djamel Beghal, who French officials believe brought the gunmen together in the first place, while in jail, though Beghal has denied any involvement in the attacks.
Such a major attack lends itself to speculation about how it might have been averted, with an eye on existing policy agendas of various officials. Until they've actually figured out what happened, however, there's little chance these conclusions will be anything but self-serving.