Israel's Foreign Ministry has convened a meeting of its top diplomats to caution them that the international diplomatic situation for the nation is worsening, and is likely to harshly impact the Israeli economy.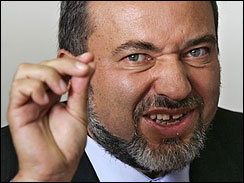 The meeting was related to a classified document which detailed a study on increased international sympathy for the Palestinians, and the concerns this might lead to punitive sanctions, or at least further boycotts of Israel.
Foreign Minister Avigdor Lieberman has tried to make this concern a key part of his campaign for the March election, criticizing Prime Minister Netanyahu for ending the peace talks and warning that it could have negative repercussions on Israel.
Lieberman was never particularly supportive of peace, but has tried to rebrand himself as a moderate alternative in the upcoming election, with an eye toward a peace deal that includes the mass expulsion of religious minorities from Israel into an independent Palestine.