An Afghan policeman in the Nawzad District of the Helmand Province was providing security for a meeting between a provincial police chief and the district governor when he turned on them, killing both.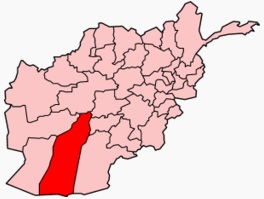 The Taliban claimed to have orchestrated the incident, and said the policeman had defected to them. Police officials insist the gunmen was killed after the attack.
Insider attacks across Afghanistan have been a serious problem for years, with the Taliban infiltrating many levels of security, and also recruiting disaffected people who are already in place in those forces.
Early on, such insider attacks focused on attacking US and other NATO troops, but with those troops avoiding superfluous contact with Afghan security forces, they've made attacks on Afghan forces a top priority.