In the wake of last week's attack on French satirical magazine Charlie Hebdo, Paris police are still searching for as many as six other "terrorists" that they say could have been involved in the attack.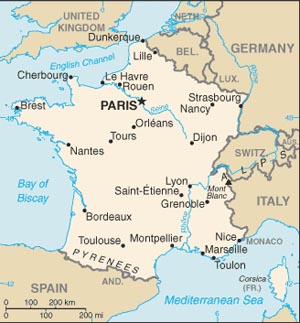 There's not much detail on the other six, or how they might be connected since only two gunmen were involved in the attack, and they were already killed. The other six are said to include a man who was seen driving a car that was registered to the widow of one of the gunmen though. A terrorist recruiter was also said to be tied to the attack.
Prime Minister Manuel Valis says that the French government believes that there are 1,400 people living in France who have either gone to Syria and Iraq or might be planning to do so one day.
Valis claimed around 70 French citizens have died in Iraq and Syria fighting on the side of various terrorist organizations, up from only 30 back in mid-2012. The French government has struggled to keep tabs on all the people who have gone to join ISIS.