In October, Egypt expelled hundreds of residents from the Sinai Peninsula territory near the Gaza Strip to establish a 500 meter "buffer zone" along the border.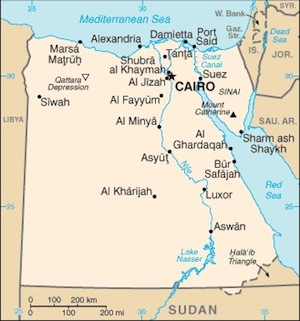 Now, reports are emerging that the government plans to expand the buffer zone four-fold, to a 2 kilometer buffer zone, meaning the destruction of another 1,200 homes in Egyptian Rafah.
The Egyptian junta is using its failed Sinai war, launched after the summer of 2013 military coup, as a justification for the expansion of the buffer zone, claiming the rebels in Sinai are in league with Hamas.
The Sinai war has gone extremely poorly for the junta, and they're eager to blame this on infiltration from the Gaza Strip, claiming specific intelligence of aid coming out of the strip. The evidence is scant, however, and the mass demolition of homes threatens to fuel more resentment in the Sinai Peninsula.