The State Department has warned it intends to "review" all aid provided to the Palestinian Authority in the wake of their bid to join the International Criminal Court (ICC), saying the bid would have "implications."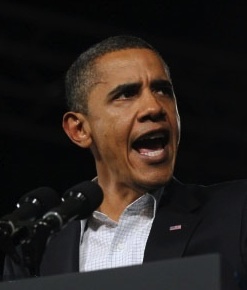 Congress has already mandated that all aid to the Palestinians be cut off if they attempt to file a single claim against the Israeli occupation, though clearly the US often ignores its own law with respect to aid provision at any rate.
The US has made it clear they oppose ICC membership for the Palestinians, though there does not seem to be any particular reason for the ICC to deny them membership.
The Palestinian Authority decided to pursue the bid after their failed attempt to pass a resolution calling for an end to the Israeli occupation at the UN Security Council, which the US vetoed at Israeli behest.