39-year-old Palestinian construction worker Ahmad Samif Bdeir was killed this week while trying to make his daily cross into Israel for his construction job through the al-Tayba checkpoint.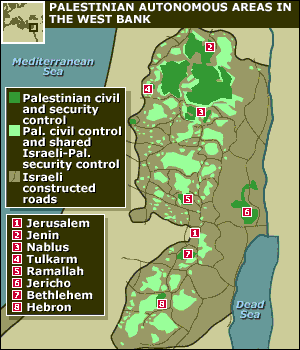 Bdeir wasn't shot by troops or a bystander in a bombing or anything so dramatic. Rather, he was crushed to death in a rush of people trying to get through the overcrowded checkpoint.
The military-run checkpoints screen some 15,000 Palestinians crossing into Israel on a daily basis, a nightmare wait that can increase the daily commute for workers by upwards of six hours.
Stuck in the checkpoint, Palestinians are essentially caged in a tightly confined area, and delays mean more and more are packed into the close quarters.
The most terrifying part of this is that it's not the first time this has happened. A 59-year-old West Bank resident was crushed to death at the exact same checkpoint back in January,