Ukraine's military and its eastern rebels have carried out a prisoner exchange today, with 146 soldiers reportedly freed in exchange for 222 of the eastern rebels, roughly in line with the terms of a deal reached Wednesday in Minsk.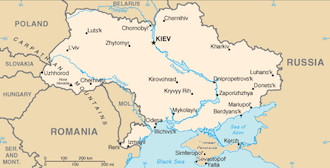 The exchange took place in Avdiyivka, north of Donetsk, and was carried out without incident. No conditions were imposed on any of the freed.
Despite this high-profile success from the peace talks, Wednesday appears to have been the practical end of them, with Thursday's in-person talks shelved in favor of negotiations over Skype, and Friday even that was halted.
Belarus said they are willing to host future talks, but provided no reason why the current round of talks, which had been expected to continue through the weekend, had suddenly ended.