Reports from rebel negotiators at the Ukraine peace conference in Minsk say that the two sides have agreed to a prisoner exchange, with 150 Ukrainian soldiers being released in return for 225 rebels held by the military.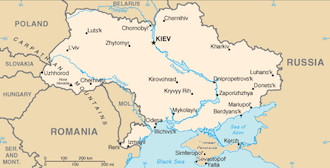 Eastern Ukrainian rebels confirmed the deal, though they did not offer any specifics on when the exchange would take place. The Ukrainian government has yet to comment.
The Minsk conference is aimed at moving forward on peace being the ceasefire, which continues to hold. The two goals of the talks were the prisoner exchange and a deal on advancing toward a final settlement of the eastern civil war.
People familiar with the talks say that the goal of a final settlement continues, and that there will be more negotiations in the coming days. A major focus of the talks has been the two sides both moving heavy weaponry out of disputed territory.