In an effort to create the appearance of transparency, the NSA has released a series of its quarterly reports to the White House oversight officials on its many, many violations of American privacy.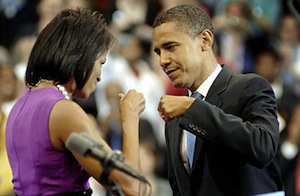 As part of their usual tactic of combining "transparency" with an almost ridiculous amount of effort to avoid providing actually information, the reports were heavily redacted, and released late on Christmas Eve.
The fact that every single detail about the scope of individual violations was taken out of the reports makes them all but useless in determining just how many Americans were wrongly surveilled.
Still and all, the fact that there were scores of reports every single quarter for well over a decade, and that the language of what wasn't redacted was remarkably similar for many of the reports, it shows abuse was far from isolated, and that there were no serious efforts to prevent situations from recurring.
The reports were a response to Freedom of Information Act requests from the ACLU, and even if it isn't particularly helpful in learning the scope of the abuses, it is noteworthy.
It may also add pressure to calls to actually reform the NSA and prevent the wholesale surveillance that leads to such abuses, though so far there seems to be very little Congressional support for anything more than token legal changes designed to provide the appearance of reform.