Anonymous tips have a way of sparking speculation, particularly when the FBI and ISIS are involved. Today, the panic is centered around an aging bridge in Memphis, Tennessee.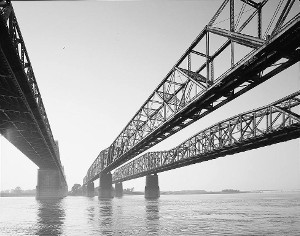 The FBI says it heard of an "unsubstantiated, anonymous threat" to the bridge which might conceivably be ISIS-related, and even though they admitted there was no intelligence to support it, they're going with it out of an "abundance of caution."
The FBI said the anonymous tipster told them ISIS had instructed an unknown person in Memphis to blow up the aging Memphis & Arkansas Bridge at an unknown date.
Despite a flurry of speculation about ISIS cells in the US, ISIS has never actually carried out a successful attack inside the United States. The group has threatened to do so, however, since the US began attacking them earlier this year.