A raid last weekend led to another major round of kidnappings by Boko Haram in northeastern Nigeria, with 185 women and children captured in Gumsuri village.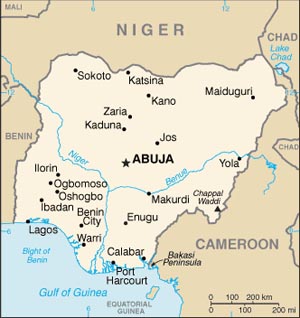 Local officials say Boko Haram fighters in pickup trucks attacked the village, killed 32 people and rounding up the women and children. They then burned much of the village to the ground.
The officials didn't even learn of the attack for days, when survivors managed to reach the city of Maiduguri, and the incident is just now starting to be reported to the media.
Officials are regularly claiming massive casualties inflicted on Boko Haram, and indeed Cameroon today claimed their military killed at least 116 Boko fighters in the far north. It doesn't seem these casualties are doing anything about Boko Haram's dominance of the region, however, and they continue to be able to attack at will.