Confirming that they intend to impose a new round of sanctions on Russia, White House officials are seeking to claim "credit" for Russia's recent economic woes, bragging that they have put Russia on the brink of an economic collapse.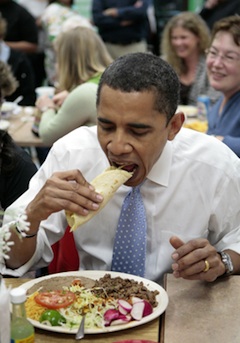 Russia's current economic problems center around weakness in the ruble. Russia's central bank raised interest rates yesterday to try to stave off further inflation, but the weakness continued in today's trading.
Wilson Center scholar Matthew Rojansky defended the sanctions, saying the logic behind them is to damage the Russian economy so much that it "starts hurting the Russian public's ability to buy food or heat homes," forcing Putin to act in the face of the crisis.
Russia's economy is far from pushing the average citizen to the brink of starvation, however, though a new round of sanctions at this point makes it clear that is indeed the US goal.