With elections now scheduled for March 17, things are moving fast in Israel, as various parties look to unite under joint lists in an attempt to boost their number of seats, and Prime Minister Benjamin Netanyahu faces new challenges both internally and externally.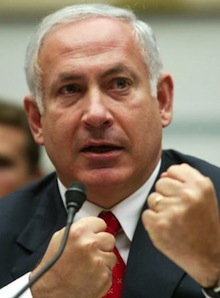 With a new Jerusalem Post poll showing a 60% majority opposes Netanyahu retaining the premiership, former Likud minister Gideon Sa'ar is under growing pressure to try to take the Likud leadership spot from Netanyahu, and potentially succeed him as premier.
Meanwhile, the center-right seems to be in talks to form a stop-Netanyahu joint list, with Yair Lapid's party Yesh Atid confirming talks with Foreign Minister Avigdor Lieberman and former Likud official Moshe Kahlon to bring their respective parties together for the vote.
Further to the left, Labor and Meretz have failed in their attempt to form a joint "center-left" list, though Labor may still prove to be a key part of a centrist coalition, if one is possible after the vote.