In a new interview with Paris Match, Syrian President Bashar Assad echoed US sentiment on the war against ISIS, saying he believes it will be a "long and difficult" war. Similarly to the US, however, he predicted eventual victory.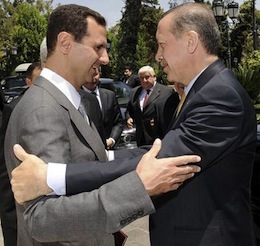 "The Syrian Army doesn't have a presence everywhere, and it's impossible for it to be everywhere," Assad conceded, saying that so long as ISIS wasn't able to secure the support of locals, they will eventually be able to retake territory.
Assad went on to downplay the US involvement in the war inside Syria, saying the US airstrikes made no real difference in the conflict and weren't going to change the ultimate result.
He rejected the idea that his ouster would stabilize the situation in Syria, comparing the situation to the post-Gaddafi era in Libya, and insisting he would never agree to be ousted because of the chaos.