Protests erupted across Egypt today, centered around the major public universities, on the announcement that longtime dictator Hosni Mubarak has had all charges dropped against him.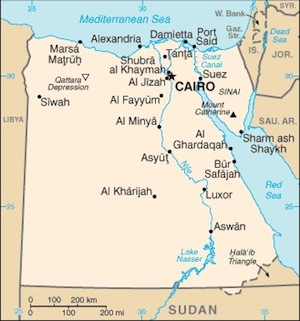 Mubarak was facing myriad charges, including murder charges related to ordering the deaths of protests during the 2011 revolution. It is unclear when he will be released after the charges were dropped.
The move adds to fears that the 2011 revolution is being further rolled back in the wake of the summer of 2013 military coup d'etat, which installed current President Abdel Fatah al-Sisi.
Releasing Mubarak might be risky for the Sisi government, both with respect to the massive public protests against Mubarak's rules, and the risk that Mubarak might challenge Sisi for the position of military dictator.