For months, Iraqi officials have been trying to find out exactly how broken their military was, as something was clearly wrong with them after being routed by ISIS this summer in Mosul.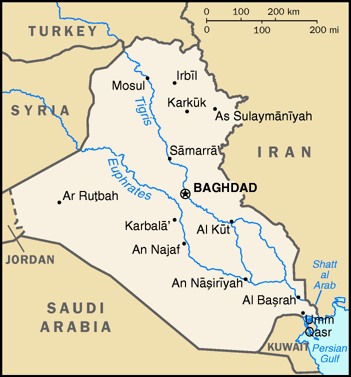 Corruption has been a big problem for Iraq, and it's even bigger than anyone imagined, as the probe of one of the major problems, "ghost soldiers" on the payroll who didn't exist, uncovered at least 50,000 of them.
Iraqi Premier Hayder Abadi's office confirmed that an official head-count was carried out to find out which of their soldiers exist. Officials sought to explain how 50,000 slipped through the cracks before.
Abadi's spokesman said they come in two forms. Officers are assigned five bodyguards, and often will have only two, pocketing the pay for the other three. At a brigade level, this problem is even bigger, with brigadiers necessarily keeping dozens of fictional soldiers on their payroll.
In both cases, this can happen a few ways, as they keep dead soldiers on the payroll, or deserters, or simply make up names outright. Whichever way, the money flows to higher-ranking military officials.
Abadi spokesman Rafid Jaboori noted that in the case of brigadiers, they virtually have to keep these large numbers of fictional soldiers on the payroll simply so they can pay the bribes necessary to retain such a high rank.
That's not so much an excuse as an indication that the enormous number of fictional troops are themselves a symptom of a much bigger problem for the Iraqi military, that rising through the ranks means paying bribes to the right people.