A planned, but as-of-yet not introduced bill is being hyped by Israel's far-right coalition, which would give the Interior Ministry broad power to revoke the residency of Arabs deemed to be a threat to "state sovereignty." Incredibly, the bill will also allow the ministry to expel their relatives, even if they haven't done anything.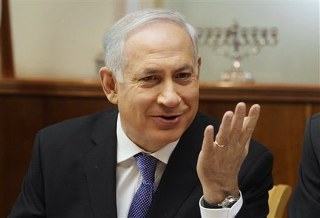 Though it's being couched as an "anti-terror" measure, the bill also covers people who the government perceives as "inciting violence" through speech or activism, as well as "rioters" and rock-throwers. And obviously all of their families.
Interior Minister Gilad Erdan embraced the idea to give him this huge new power, which Jerusalem's mayor couched as granting the Israeli government to nullify citizenship or residency of "bad people." Naturally, the bill only applies to Arabs, and seems to be focused squarely on occupied East Jerusalem.
With public protests a virtually constant thing in East Jerusalem's remaining Arab neighborhoods, and every protest labeled a "riot," the bill would give the Interior Ministry the ability to effectively ethnically cleanse those neighborhoods in fairly short order, as virtually everyone has at least one relative involved in one protest or other.