In a move officials say was direct retaliation for Saturday's bus attack inside Kenya by Somalian Islamist group al-Shabaab, Kenya's military raided al-Shabaab territory and killed "over 100" Somalis.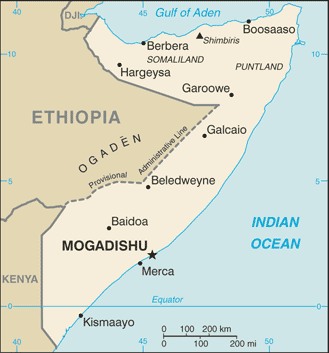 Exactly who these "more than 100" slain people were is unclear, as al-Shabaab insists none of the slain were actually members of their group, and Kenya's Deputy President William Ruto only said the slain were "militants and sympathizers" of al-Shabaab.
Ruto also said Kenyan forces would attack any mosques "suspected of harboring terrorists," saying such mosques don't deserve to be a place of worship. He also demanded Muslim religious leaders openly condemning al-Shabaab.
The Saturday bus attack killed 28 Kenyans, and reported al-Shabaab made everyone on board recite the Quran, killing those who could not as presumably not Muslims.