Tensions between Russia and certain EU member nations continue to rise today with tit-for-tat expulsions of ambassadors leading Russian President Vladimir Putin to accuse some nations of trying to provoke a new Cold War.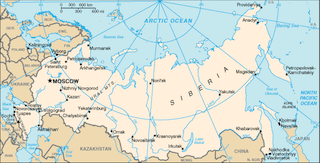 Despite that, the EU has rejected the most recent push for new sanctions, again pushed by Ukrainian officials predicting an imminent Russian invasion of Europe as a whole.
The EU did agree to some additional travel bans on ethnic Russian rebels inside Ukraine, but efforts to expand sanctions on the Russian government were blocked by a growing number of opponents, led by Austria and Greece. Any EU sanctions have to be unanimous.
There is a growing divide in the EU over the sanctions, with the push primarily coming from Poland and the Baltic States, along with nations in the far west with little meaningful trade with Russia to begin with. Eastern Central Europe, where many of the nations are extremely reliant on Russian trade for energy, seems to be reluctant to let the sanctions escalate any farther than they already are.