The Israeli right-far-right coalition was already on shaky footing, but is even moreso this weekend amid issues surrounding the "Jewish State" bill being pushed by the ruling Likud Party.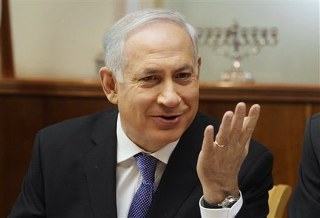 The bill aims to describe Israel as an exclusively Jewish state, and would remove Arabic as an official national language, though it would grant it some nominal secondary status.
The bill's primary goal seems to be giving Jewish property claims an advantage in legal battles, as far-right coalition members have cited court rulings as proof of the need for such a bill.
Justice Minister Tzipi Livni, on the more centrist side of the coalition, postponed debate of the bill, and her party says that the timing is terrible, coming amid soaring tensions with Israel's Arab minority. They also expressed concerns that the move to define Israel exclusively as Jewish was as much as the expense of democracy as it was at the expense of Israel's ethnic and religious minorities.
Livni's postponement is at best temporary, however, as Prime Minister Benjamin Netanyahu vowed to circumvent her committee and bring the bill directly to the cabinet. No date was announced for this.
Livni's party might not be the only problem, however, as Economy Minister Naftali Bennett has vowed to withhold his party's support from any bills proposed by "centrists" from this point forward to spite Livni. The coalition seems at this point to be hanging on by a thread.