Speculation is flying fast and furious today about the fate of ISIS Caliph Abu Bakr al-Baghdadi, after a US airstrike on the outskirts of Mosul reportedly killed some 50 people.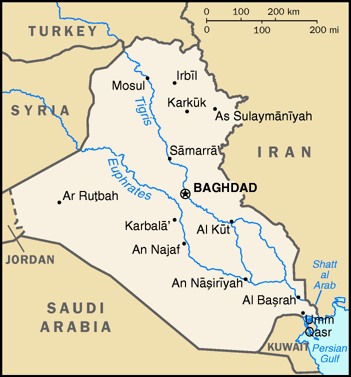 The Pentagon said they reckoned that the targeted group were "ISIS leaders," but as of yesterday that they had no information on whether or not Baghdadi was there, let alone if he was hit.
That didn't stop a flurry of reports claiming he was either mortally wounded or slain, though even the Iraqi officials who are putting many of these claims out there concede the reports are from "unofficial sources" and yet to be confirmed. A tweet reportedly from ISIS claimed he was injured, but doing fine.
The US is keen to kill Baghdadi, who is the high-profile leader of ISIS, but intelligence on the group is so scant that it is unclear how much control he has over it's day to day operations, let alone who might be his successor.
That's a danger the US has faced in the past with assassinations, as with the 2009 assassination of Baitullah Mehsud, the sickly, relatively moderate leader to the Pakistani Taliban, who was replaced by the much more aggressive Hakimullah Mehsud, who dramatically expanded the group's attacks across Pakistan.