Egypt's military junta is following up its blaming of Gaza militants for a major attack on a military checkpoint in northern Sinai late last week with an ambitious plan to essentially seal off the tiny Gaza Strip from Egyptian territory.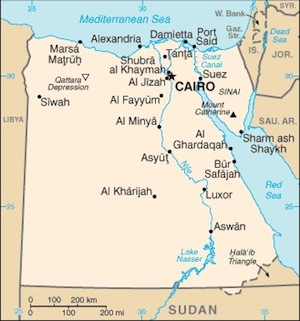 Troops are out in force ordering civilians who live within half a kilometer of the border to evacuate their homes, declaring a "state of emergency" and a dusk-to-dawn curfew in the area, which they plan to level.
Instead of homes, the region will be replaced with a series of water-filled trenches, with the hope that this will drown any Gazans who try to dig tunnels into the Sinai Peninsula.
In addition, Egypt plans to "indefinitely" close the border crossing into the Gaza Strip, meaning the sole non-Israeli crossing, through which humanitarian aid might cross, will be entirely inaccessible. Given the junta's hostility to the Gazans, this could remain the case for a long time to come.