Israeli Prime Minister Benjamin Netanyahu has approved plans to construct 1,060 new settlement units in occupied East Jerusalem today, according to officials in the prime minister's office.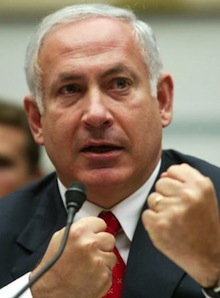 The construction will include 400 units in Har Homa, in the city's southeast, and 660 in Ramat Shlomo, in the northwest corner. These are just the first planned expansions in Ramat Shlomo, where the government is also considering 1,600 new apartments.
Palestinian officials were predictably critical of the move, warning it could fuel an "explosion" of violence in the city, where unrest is already growing after last week's crackdowns on the Arab population. The US State Department also criticized the move, saying it was incompatible with Israel's claims of wanting to live in peace.
Netanyahu was defiant, however, citing the annexation of East Jerusalem and insisting the city was "eternally" part of the Israeli capital, likening it to London or Paris, and insisting Israeli Jews could build wherever they please in metro Jerusalem, occupied or not.