With counting still ongoing seven political parties are expected to receive seats in Ukraine's next parliament, with President Petro Poroshenko and Prime Minister Arseniy Yatsenyuk's parties taking the top two spots, cementing the current government's rule.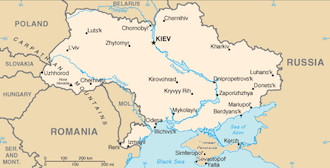 Poroshenko's bloc gained 23% of the vote, while Yatsenyuk got just over 21%. They have promised a broad coalition, and are likely to include at least the pro-EU Self-Help Party, and potentially others.
The Radical Party and the Svoboda Party, both far-right blocs, are set to enter parliament and could find themselves in the coalition as well. Former Premier Yulia Tymoshenko's Fatherland Party came in seventh place, and whether it will join the ruling bloc is unclear.
The only sure-fire opposition party is the aptly named Opposition Bloc, which is made up of the remnants of the former ruling party, ousted in protests earlier this year. The bloc gained about 8% of the vote, far less than the last election, but more than they were projected in pre-vote polls.
The Opposition Bloc was clearly not going to replicate the Party of Regions' success, as their regional strongholds were under-represented in the current vote, with Luhansk and Donetsk, rebel-held Oblasts, the two lowest in voter turnout. The other region the party did well last time, the Crimean Peninsula, succeeded from Ukraine earlier in the year, and is now part of the Russian Federation. Though Ukraine did not recognize Crimea's succession, they also did not let Crimeans vote.