The Egyptian junta launched a military operation against the Sinai Peninsula almost immediately after last summer's coup d'etat. It's gone poorly, and today, the army suffered its deadliest attack in decades as Islamist militants launched a coordinated offensive.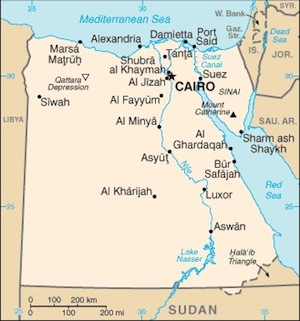 The attack took place just outside of the north Sinai town of El Arish. A suicide bomber began the offensive against a military checkpoint there, with attackers following up with rocket attacks and gunfire.
At least 31 troops have been confirmed killed at this point, and the toll is expected to rise, because dozens of others were also wounded, some gravely so. The junta has vowed "revenge" against the Sinai militants, as well as the forcible depopulation of several nearby villages believed to be militant hideouts.
But exactly what group carried out the attack is unclear. Officials are pointing the finger preliminarily at Ansar Beit al-Maqdis, though no one has yet claimed responsibility for the attack.