Despite Ukrainian officials announcing the deal over the weekend, a winter gas pact with Russia is not actually finalized, according to both EU and Russian officials, though the terms do seem to be more or less settled.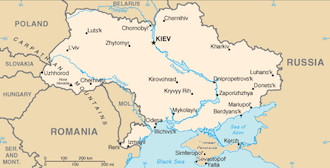 The big question looming over the deal is when Russia's OAO Gazprom, the world's largest natural gas company, is going to actually start to get paid the billions owed it by Ukraine's Naftogaz monopoly.
The terms of the deal included a $385 per 1,000 cubic meters price for new gas shipments, but also a promise that $3.1 billion in debts would get paid back as well, and neither Naftogaz nor Ukraine's government appear to have that money.
Naftogaz primarily resells gas imported from abroad, overwhelmingly from Russia, but has struggled to collect payments in recent months, particularly in the rebellious east. This has left them cash poor, and has President Poroshenko once again pushing for a Western bailout, having blown through the $30+ billion already provided.
Last 5 posts by Jason Ditz