A hit-and-run incident Monday in Quebec, Canada is being termed a potential terrorist attack tonight, after it was revealed that the driver was being tracked by police as someone with potential terrorist links, and had become "radicalized" online.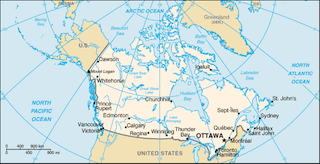 25-year-old Martin Couture-Rouleau ran over two Canadian and sped off, before being forced off the road by police in Saint-Jean-sur-Richelieu, just southeast of Montreal. One of the soldiers later died of his injuries.
Canadian officials say Couture-Rouleau was calling himself Ahmed LeConverti online, and had been the subject of ongoing tracking as one of 90 Canadians with potential terror links.
It wasn't just an idle watchlist, either, as Couture-Rouleau had his passport seized by the Canadian police back in July, when he tried to travel to Turkey. He was never charged with a crime in the incident.
Police had met with him several times in the past, and also met with his parents and the imam at the mosque he was visiting, trying to get them to help convince him not to try to go abroad to join a jihadist group.
Though some are criticizing the police for not being more aggressive with Couture-Rouleau, officials say it would've been hard to do anymore than they can because there was no proof of any plot until after the attack happened, and he worked alone.