In a high profile interview with NTV, Russian Foreign Minister Sergey Lavrov warned that his country was not going to be able to make the concessions demanded by the United States as conditions of ending the sanctions on the Russian economy.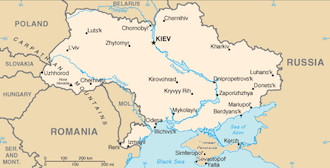 Lavrov insisted his country is doing more than any other to try to keep the Ukraine ceasefire in place, and was trying to resolve the situation there, but that the US demands had little to nothing to do with Ukraine itself, and were about "changing Russia."
The exact nature of the US demands were never stated by either the US or Lavrov, and Lavrov was critical of the US approach to diplomacy in general, saying US "imperial inertia" will eventually have to be reconsidered.
Previous US comments suggest that the Crimean Peninsula likely looms large in their demands. Crimea seceded from Ukraine earlier this year and gained accession into the Russian Federation. The US did not recognize this vote and has demanded that Russia return Crimea to Ukrainian government control.