Russian and Ukrainian officials appeared optimistic tonight after EU-brokered talks on their natural gas dispute have them agreeing on at least the broad framework for a settlement.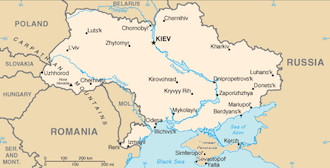 Ukraine had long opposed a deal with Russia's Gazprom, which claims they owe billions of dollars in unpaid gas bills, but with winter fast approaching the prospects of at least an interim deal to get them through the winter months are growing.
Previous agreements had the EU getting Ukraine to agree to pay $2 billion of the debt so long as Russia turned the gas back on, and agreed to give them a substantial discount.
It's an important matter to the EU, because much of its natural gas also comes from Gazprom, and through the same pipeline. Russia has warned that if Ukraine starts siphoning gas out of the pipeline without paying, it could threaten the European supply as well.