Newly inaugurated Afghan President Ashraf Ghani has signed a troop deal with the US, keeping occupation forces in the country "through 2024 and beyond." The pact had been rejected by his predecessor, Hamid Karzai, over claims that the deal didn't do enough to limit the US use of airstrikes in civilian areas.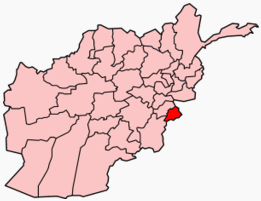 As if to rub that fact in, the ink wasn't even dry on the document when the latest US airstrike incident was reported in the Khost Province, where US drones attacked and destroyed a carload of civilians, killing four.
Khost police suggested the strike was a case of mistaken identity, as a district development council chief had been reported assassinated by militants who fled in a car that was apparently similar to the one attacked.
Police promised an investigation into the attack, and relatives of the slain assured that their killed family members were not militants, nor were they armed. The Pentagon has not yet issued a statement on the incident.