Iraqi military supply helicopters were supposed to be taking shipments of food, water, and ammunition to besieged troops in the Shaqlawah base in Anbar Province late last week, where they've been out of the normal supply lines for a week. The supplies were dropped, just not where you'd want them.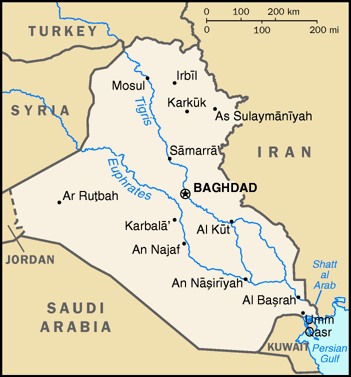 Instead of dropping the shipments of food, water, and ammunition on the besieged base, many of the pilots mistakenly dropped the supplies on the ISIS fighters themselves.
Which is great for ISIS, who after all is using the same US-made weaponry Iraq's own military is, largely looted from Iraqi military bases, and might've had a hard time finding spare ammunition otherwise.
The bungled airdrops were reported by Iraqi MP Hakim al-Zamill, from the Security and Defense Committee. He said the mistakes were because of "lack of experience of the pilots."
NBC quoted an unnamed Iraqi brigadier general as confirming the incidents had happened, and Zamill insisted that there will be an investigation into the commanders organizing the mission.