Despite the addition of US airstrikes complicating their operations, ISIS continues to have the advantage on the ground in Iraq, and for the second time in less than a week has cornered a large camp full of Iraqi soldiers.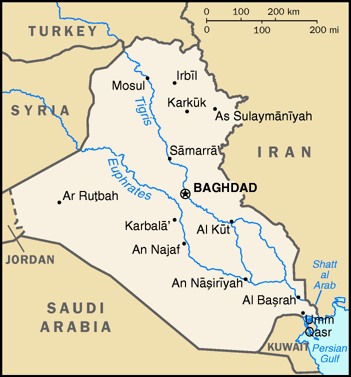 Over the weekend, ISIS overran the Saqlawiya base, near Fallujah, killing 40 soldiers and capturing 70 others in an offensive that led over 100 trapped soldiers to flee into the countryside. This time, the troops are trapped at a base just south of Ramadi.
"There was an army group in front of us whom ISIS destroyed completely six days ago," reported one soldier from inside the camp. ISIS has surrounded the site and mined the roads to prevent more Iraqi forces from reaching them.
This was the same strategy in Saqlawiya where, after wearing out the out-of-supply soldiers, they launched a suicide attack that sparked a panic and picked off the troops along the roads, capturing large numbers.
200 soldiers are believed to be in the Albu Etha camp, and they report that they have begun to run low on food and ammunition. Despite Iraq's claims of progress against ISIS since the US strikes began, the losses seem to be mounting.