ISIS fighters attacked a surrounded military camp in Saqlawiya, near the city of Fallujah, quickly routing them and killing 40 soldiers. Another 70 soldiers who fled the camp during the attack were said to be captured.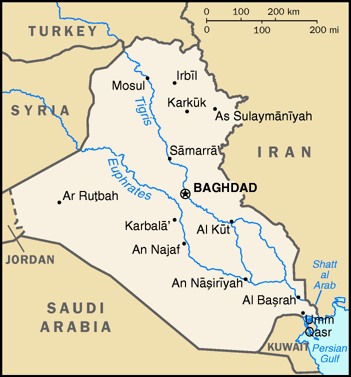 Suicide bombers approached the site in an armored personnel carrier, blowing it up and starting the onslaught. The area around the case had been mostly cut off, preventing the escape of the scattering troops. The troops are said to have mistaken the truck for one of their own, allowing it into the base.
Iraqi Prime Minister Hayder Abadi was quick to blame "negligent brigade commanders" for the loss of the camp, and ordered that they be detained pending an investigation into the latest high-profile defeat.
The Saqlawiya camp was one of the main sites through which Iraq's military was trying to contest control over the Anbar Province, which ISIS initially seized in January. Their control over the province has grown, and several Iraqi offensives have failed to unseat them.