Ukraine's push for membership in NATO has been put on indefinite hold because of the risk of Ukraine drawing NATO into an open war with Russia. That risk seems to be growing irrespective of this, however.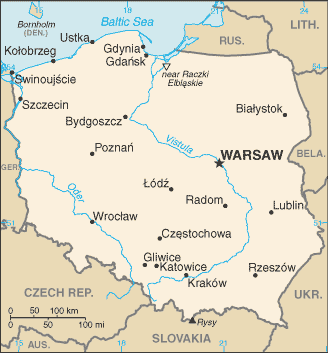 That's because Poland and Lithuania, both NATO members, have announced the intention to create a "joint military force" with Ukraine, which Polish officials say could take part in "regional peacekeeping operations." Polish officials are pushing the idea of it becoming a NATO battle group eventually, even though Ukraine isn't a NATO member.
The size of the force isn't decided yet, but officials say they want it to be fully operational within 24 months. If the joint force gets involved in fighting with Russia, something Ukraine is constantly talking up, it could easily drag Poland and Lithuania into the conflict, and by extension draw NATO as a whole into it.
The force is distinct from NATO's own "rapid-reaction" force being created in Eastern Europe, which is itself being deployed with an eye toward war with Russia. The NATO force has been fast-tracked, and will be 4,000 to 5,000 troops.