Influential Iraqi Shi'ite cleric Moqtada al-Sadr has ordered members of his Mahdi Army militia to withdraw from areas where US forces are conducting their ir war against ISIS, and urged popular demonstrations against the return of US ground troops to the country.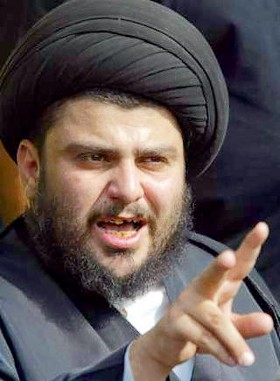 Sadr was an outspoken opponent of the US occupation, and his Mahdi Army often clashed with the US forces in the nation. He is also the leader of the politically powerful Sadrist Trend in Iraq.
Failing the threat of unrest keeping US troops off Iraqi soil, Sadr warned that they could find themselves once again a target of his allied militias, declaring "if you come back, we will be back too."
The Mahdi Army largely disbanded after the US pullout, but Sadr has kept ties with its leadership, threatening regularly to bring them out of retirement if the US tries to return to the country in a military role. With the ISIS war looking to do exactly that, they could quickly be another foe for the US in its ever-expanding conflict.