Despite the ongoing US air war supposedly "stalling" their advance, the ISIS offensive continues apace near Baghdad, this time hitting the riverside town of Dhuluiya with both a car bomb attack and a series of attacks by gunmen on boats.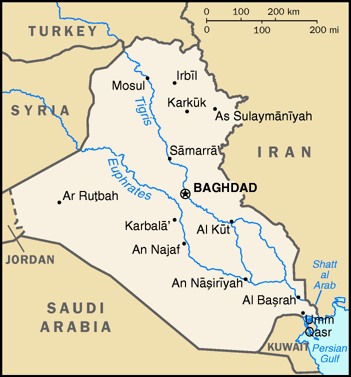 At least 17 people were killed in the Sunni town, with 54 others wounded. Some of the slain were said to have been Iraqi troops, but the actual split of the casualties was not disclosed publicly.
Dhululiya is just 45 miles from Baghdad, and just a stone's throw from the important city of Balad, and once again reflects just how close ISIS is getting to the Iraqi capital.
ISIS has taken control of some of the other Sunni towns in the vicinity, but the tribal factions in Dhululiya are seen as more pro-Baghdad, which has made them a particular target for attacks.