The ceasefire in eastern Ukraine is holding, but acrimony in the region continues to grow, with President Petro Poroshenko visiting the frontline city of Mariupol to talk up a massive military buildup in the area.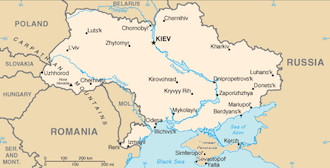 Poroshenko insisted tanks and howitzers have been ordered to add to the city's defenses, and that the military was preparing to deliver a "crushing defeat" to the rebelsif the war resumes.
Poroshenko went on to insist there would be no territorial concessions to the rebels, though their push for secession seems to have stalled in favor of a push for increased autonomy within Ukraine, and assurances of rights for the nation's ethnic Russian minority.
Russia convinced both sides to agree to the ceasefire last week, though NATO continues to express "skepticism" about any such deal and the US has been pushing for Ukraine to secure a victory over the rebels. Despite Poroshenko's rhetoric, the hope of an outright government victory appears to have subsided as the rebels launched a successful counteroffensive, pushing them from the rebel capital of Donetsk.