Early reports of Iranian warplanes "forcing down" a Fly Dubai chartered airplane with over 100 Americans on board were untrue, US State Department officials confirmed today.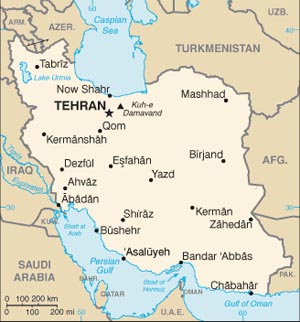 Rather, the plane was told it couldn't overfly Iran because of a bureaucratic problem with its flight plan, and landed in Iran to refuel and resolve the issue with the paperwork.
The plane was never "forced" to land, and no Iranian planes were sent after it. Rather they were told it could either land in Iran or return to Afghanistan, where it came from. The plane landed in Bandar Abbas, Iran, resolved the paperwork, and then left.
The plane has already handed in Dubai, its ultimate destination, albeit a few hours later than initially intended. The speculation surrounding the fate of the plane is already resolved, long before anyone could turn the situation into an international incident.